Quality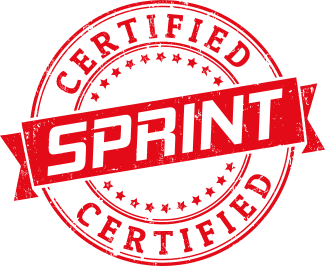 Since the beginning of our activity, Sprint Logistyka puts special attention to quality of services we provide.
Our partners comply with high standards and their knowledge of transport market is outstanding. They understand our customers' needs.
All our subcontractors are carefully examined by our individual lawyer department before we start cooperation. We check their licenses, certifications and insurance policies.
We always make sure that we work with professionals.
For the sixth time Sprint Logistyka received the Gazelle of Business, an award for the fastest developing companies.
Years of hard work of our team resulted in ongoing grow of Sprint Logistyka. Because of this our company was awarded with very unique and the only one in Voivodeship Super Gazelle of Business Award.
Certificates
Certificate of a responsible entrepreneur
Certificate of a Responsible Entrepreneur is awarded to companies which actively work on building corporate social responsibility and that it complies with highest standards of sustainable development through sensible management of used electronic equipment.
EPAL Certificate
We are happy to announce that Sprint gained EPAL certificate for EPAL and EURO standard.
FIATA DIPLOMA Certificate
The customer should always be assured by professional help. To do so our employees and managing directors take part in numerous lectures and trainings. One of the certificates which confirms that is prestigious FIATA Diploma.
Reliable Carrier Certificate
In November 2010 our company obtained a Reliable Carrier Certificate number 14848, By doing this we proved that we are honest, qualified and reliable company.
ZSMPDIS Certificate
Sprint Logistyka is a member of West Pomeranian Association of International Carriers and Forwarders (ZSMPDIS). Thanks to this we possess current information about changing laws and regulations, EU requirements etc. All this allows us to reasonably plan shipping orders without being surprised that the legislative changes might cause delays. Apart from this, we take part in lectures.